Blue Heaven Dipping Sauce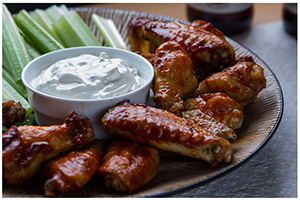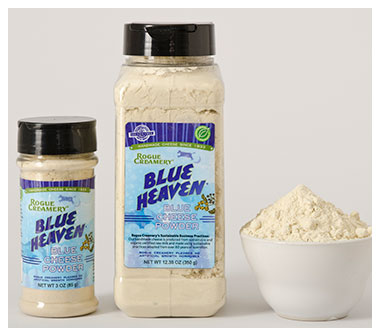 Blue Heaven Powdered Blue Cheese is ideal for a quick and easy homemade dipping sauce. You can adjust the intensity of the blue flavor by adding more or less powder. The smooth texture is perfect with the wings, celery sticks and other crudité.If you like buffalo wings, make yours at home or pick them up at your local and you'll have the core of a party platter that your guests will love.
Ingredients
1/3 c. mayonnaise
1/3 c. crème fraiche or sour cream
1 large garlic clove, finely minced
2 tsp. white or champagne vinegar
2 – 3 Tbsp. Blue Heaven (more to taste)
salt and fresh ground black pepper
dash of Worcestershire sauce or hot sauce (optional)
Preparation
In a medium bowl, combine mayonnaise and crème fraiche. Add minced garlic, vinegar and Blue Heaven powder. Whisk until completely smooth. Add salt, pepper, Worcestershire or a few drops of hot sauce to taste.

Refrigerate at least 30 minutes or up to 24 hours to allow flavors to meld. Store in an airtight container and use within three days.

posted 2013 April