What's David Up To Now?
It was three years ago when David made the commitment to purchase an organic dairy. This dairy is next door to where he, with Ig Vella at his side, spoke with Delmer Brink, 'Farmer Del', owner and herds manager of Rogue View Dairy and made an agreement to purchase milk from his dairy when he and Cary Bryant purchased Rogue Creamery in 2002. Farmer Del made a commitment to provide milk until he retired which gave him an opportunity to receive sustainable pay for the quality milk he was producing, pay back his farm loans and set him up for retirement. During this time David and team worked diligently to find a solution to supplying milk to Rogue Creamery when Delmer retired. Working closely with the Oregon Department of Agriculture, dairy consultants from the great dairy state of Wisconsin and friends in Melbourne, Tasmania and Seattle; Rogue Creamery purchased the dairy next door to Farmer Del and set out in building a state of the art eco conscious organic facility with a goal of maximizing grazing and comfort time for Rogue Creamery's prized herd. In addition to comfort Rogue Creamery invested in state of the art technology to maximize quality milk. Our friends at Calendar Cheese in Melbourne introduced us to Pagania Creamery in Tasmania. Pagania is a fourth generation dairy producing quality milk and bandaged wrapped cheddar. It did not take long for David to understand Pagania's success with robotic milking and the sustainable lifestyle the system brought to the cows, dairy and herdspeople. The herd was happy and healthy and maximizing time grazing on pastures while herdspeople and dairy owner shared a balanced lifestyle while producing quality milk. David also noted that being separated from milking twice a day allowed one to holistically manage cows, acreage and environment.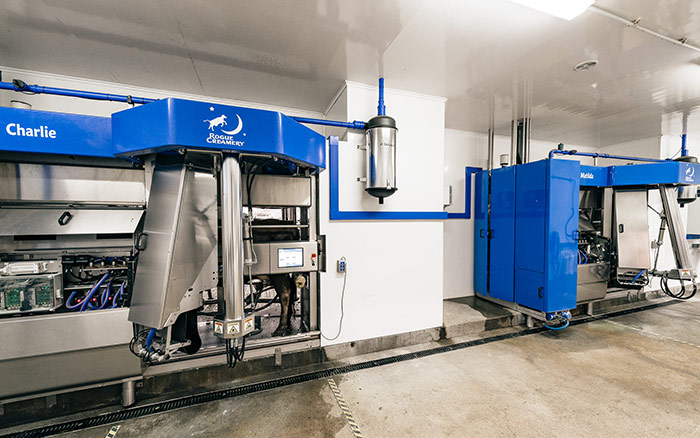 "I was elated when Rogue Creamery's herd in which I had invested, raised and loaned to local dairies in the Rogue Valley was reunited on our farm." On that day the timer began for the one year transition of the herd to organic. "On November 1st that dream became a reality and Rogue Creamery began receiving organic milk from its own dairy and making FloraNelle, Oregon Blue, Tolman, Oregonzola and Crater Lake Blue. The process took three years of work affirming and getting organic practices and processes audited and reviewed by Organ Tilth.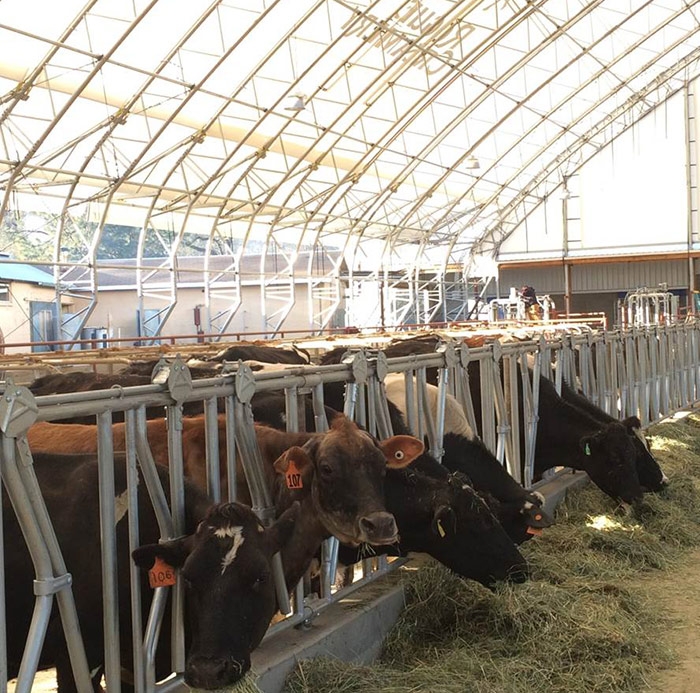 On Tuesday, November 10th David began his travels to Melbourne where he shared stories of building the dairy, migrating his cows, commissioning the robots, training the cows and creating the first vats of prized blue cheese. The energy and enthusiasm was high when he visited with his friends at Calendar Cheese in Melbourne and customers throughout Australia. He shared the 2015 release of Rogue River Blue and photos of the new dairy including his prize cow named Clementine and robots named Matilda and Charlie.