Retail Home > News & Events > In The Press
Rogue Creamery is a Martha Stewart American Made Finalist!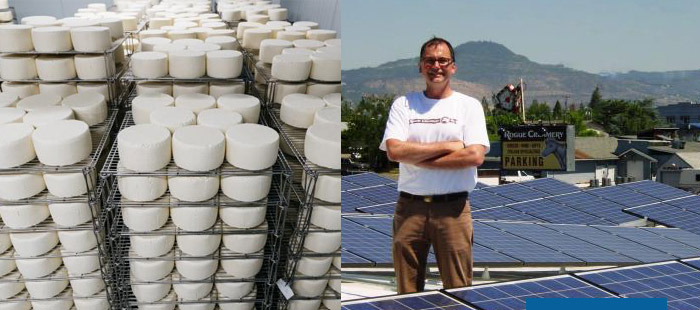 It was just announced that Rogue Creamery has been named a 2015 Martha Stewart American Made Audience Choice Finalist .Martha Stewart and her panel of 16 judges reviewed the American Made nominations searching for creative, beautiful, useful, and innovative products. Among thousands of nominees, Rogue Creamery's business and company profile stood out. American Made spotlights the maker, supports the local, and celebrates the handmade. The program highlights the next generation of great American makers: entrepreneurs, artisans, and small-business owners who are pioneering new industries; improving local communities; and changing the way we eat, shop, work, and live. For more information about American Made go to click here.

On Monday September 21, the voting will be turned over to the community. Rogue Creamery friends, family, and fans will have the opportunity to cast their vote for their favorite American maker, and one Audience Choice Winner will be announced on October 23. David Gremmels, Rogue Creamery, President and Cheesemaker, said about the recognition, "It's time to honor American dairy, artisan cheese making and sustainable agriculture and business".