ROGUE CREAMERY NOW USDA CERTIFIED ORGANIC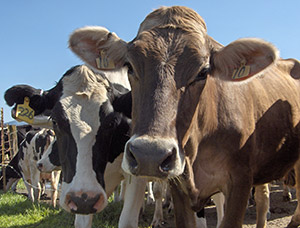 Rogue Creamery dairy in Grants Pass is now USDA Certified Organic by Oregon Tilth. This certification represents the culmination of a dream to own and operate an organic dairy. Rogue Creamery has been a leader in quality assurance and is dedicated to holistic, organic, and sustainable make processes. We have a commitment to quality without compromise to ensure a consistently delicious and healthful experience.

Our local dairy features 68 certified organic grazing acres; both Josephine (location of Rogue Creamery dairy) and Jackson (location of Rogue Creamery make facility) Counties in Oregon are legislated GMO free. The dairy showcases one of only a few AMS (Automatic Milking Systems) in Oregon. Our cheese is made using practices that integrate 3 main goals: environmental health, animal welfare, and social and economic equity. All farming, processing, handling, storage and packaging facilities are audited by 3rd party certifiers: ASI Food Safety, Oregon Tilth as well as federal and local regulators.
TOP 10 REASONS TO GO ORGANIC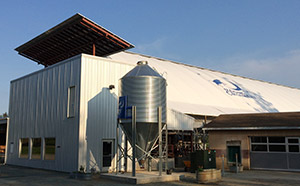 1. Organic food production creates real and long lasting regional economic opportunities
2. Creates healthier working environments for farmworkers and rural neighbors
3. Promotes biodiversity
4. Preserves local crop varieties for future and maintains healthy soil
5. Provides meaningful health results by boosting the nutritional quality of cheese
6. Delivers more intense flavors
7. Reduces exposure to harmful pesticides, unnecessary hormones, and antibiotics.
8. Offers the best protection against GMOs.
9. Supports socially responsible stewardship of animal health and welfare
10. Improves water quality & the safety of drinking water